Map of Walworth County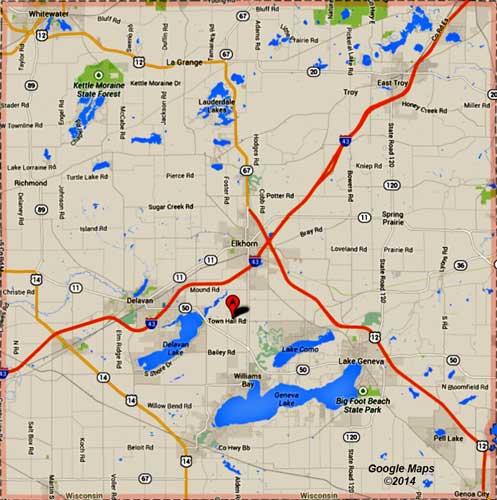 Although Walworth County, Wisconsin, is not on Lake Michigan, it does have beautiful Geneva Lake, with its magnificent lakeshore homes and mansions. Pest Control Solutions NOW.com provides services that can keep these lake shore homes free of insects, rodents, and other pests that like the lakeside environment.
But pests are not limited to the lakeshore. We serve the towns and rural areas in the eastern half of Walworth County, including Lake Geneva, Williams Bay, Fontana, Elkhorn, & East Troy.