Map of Southern Milwaukee County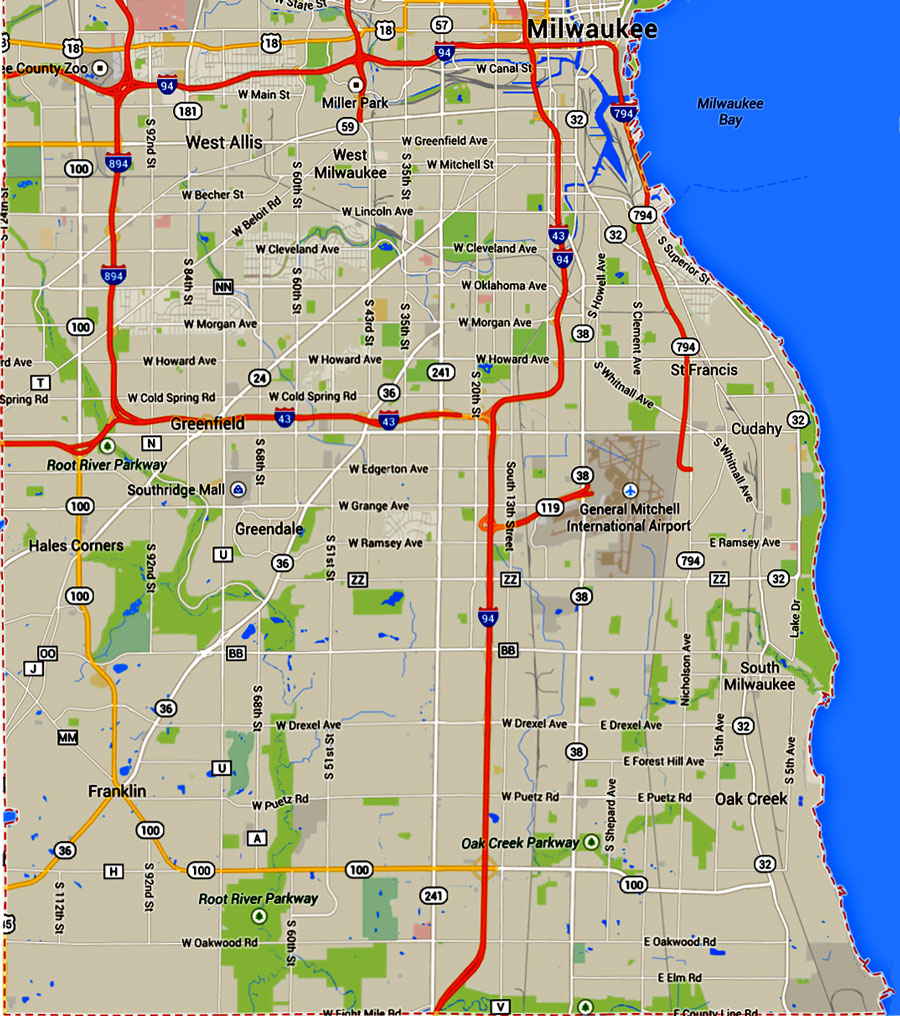 The east side of southern Milwaukee County, Wisconsin, has scenic bluffs overlooking Lake Michigan. There is a paved bicycle path along the top of the bluffs that runs through forest preserves, parks, and golf courses. Away from Lake Michigan are additional scenic parkways with paved bicycle paths, including the Root River Parkway and the Oak Creek Parkway. Homes, large and small, can be seen along the paths and parkways.
Pests can affect any size of home. Pest Control Solutions NOW.com provides services that can keep any type of home or business free of insects, rodents, and other pests. We serve the towns and rural areas in the southern half of Milwaukee County, including Oak Creek, South Milwaukee, Cudahy, St. Francis, Franklin, Greendale, Hales Corners, & Greenfield.